In 1982, Vincent Chin was the victim of a hate crime murder in Detroit. Thirty years later, Asian Americans and Pacific Islanders continue to face discrimination and bullying. In light of recent tragedies like the extreme hazing and subsequent death of Pvt. Danny Chen and the continuing effects of 9/11, what can Asian Americans and Pacific Islanders do to stand up against racism and discrimination?
The death of Vincent Chin's death is of great historical significance for our community, and marked a turning point for API involvement and awareness of social justice and equality. RAMS is proud to be a co-sponsor for this event. Join us on June 23rd for a live broadcast of a national discussion on hate crimes & bullying, followed by a lively local conversation and Q&A with leaders of local civil rights organizations, moderated by R.J. Lozada from local radio show APEX Express.
Here's the
Facebook event page
!
What: Vincent Chin 30: Standing Up Then and Now, a Bay Area Conversation
When: June 23rd, 2012 10:45am - 3:00pm
Where: 9th Street Independent Film Center Theater 145 9th Street San Francisco, CA 94103
Attendees can buy tickets
HERE
.
SCHEDULE
10:45am - DOORS OPEN
11:15am - 12:00pm BROADCAST of live Google Hangout "Vincent Chin 30: Standing Up Then and Now" from speakers across the US including Moderator Phil Yu (Angry Asian Man), Congresswoman Judy Chu (LA) - and speaking on location in San Francisco, Zahra Billoo (CAIR - SF, Executive Director)
12:00pm - 1:00pm FILM SCREENING: "Vincent Who?". Food and light refreshments available in the lobby.
1:00pm - 3:00pm LIVE DISCUSSION and Q&A Featuring Bay Area Civil Rights Leaders on Hate Crimes and Bullying Moderated by R.J. Lozada, contributor to APEX Express, a weekly magazine-style radio show on KPFA featuring the voices and stories of Asians and Pacific Islanders from all corners of our community. Speakers: Vincent Pan (Chinese for Affirmative Action, Executive Director), Ling Woo Liu (Korematsu Institute, Executive Director), Zahra Billoo (Council on American-Islamic Relations - SFBA, Executive Director), Angela Chan (Asian Law Caucus, Staff Attorney in Criminal Justice Reform Program)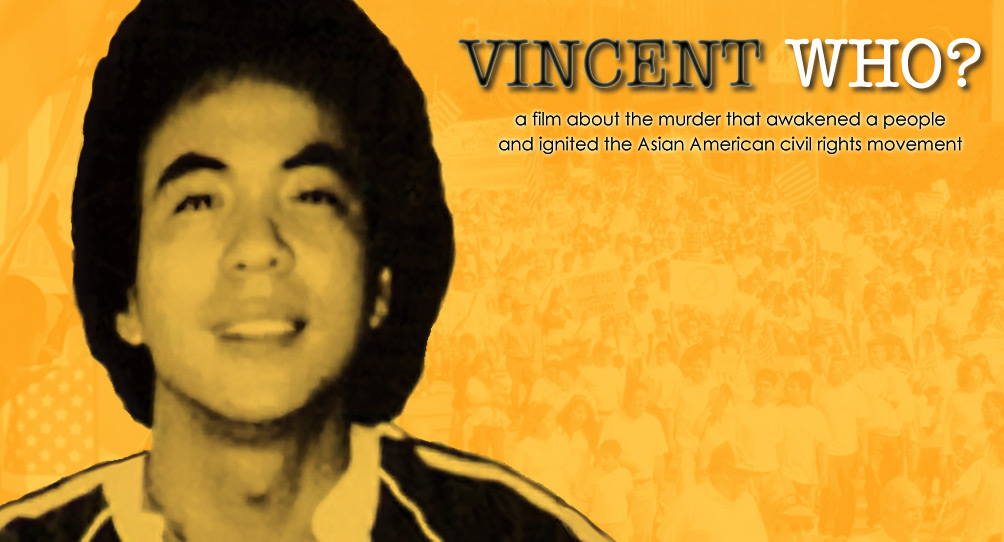 Presented by
Asian Pacific Americans for Progress (SF Bay)
Center for Asian American Media
Co-sponsors (current as of 6/18/12): Chinese for Affirmative Action (CAA) Asian Law Caucus (ALC) Korematsu Institute Council on American-Islamic Relations SF (CAIR-SFBA) APEX Express KPFA 94.1 on Thursdays from 7-8pm Chinatown Community Development Center (CCDC) Chinese Progressive Association (CPA) South Asian Bar Association of Northern California (SABA - NC) Asian Pacific American Bar Association of Silicon Valley (APABA-SV) San Francisco La Raza Lawyers Association (SFLRLA) Sikh American Legal Defense and Education Fund (SALDEF) Richmond Area Multi Services (RAMS)
Tickets will be sold for the duration of the event, depending on seating or standing room capacity. There will be a live stream of the event and a viewing area from the lobby. Proceeds will help meet the costs of production for the event.